"BEAUTIFUL.  BRINGING A JAZZ BILLIE HOLIDAY BJORKY UNDERWATER 
FEEL TO A DARK MACHINEY THING.  I LIKE THIS A LOT"  
Sean Peter - Triple J Radio Australia
Lizzie Bradley is an Australian music producer, jazz singer, song writer & recording artist. She has performed in Australia, the UK & Europe with an extraordinary variety bands & genres of music.
LIZZIE'S MUSIC IS ROOTED IN JAZZ WITH A HYBRID OF DEEP ETHNO-RHYTHMIC GROOVES, LUSH SYNTHS & TEXTURAL HARMONIES WITH HER SIGNATURE SOULFUL VOCALS SOARING OVER THE TOP 
FutureSounds, Australia
She has performed her original tracks at Festivals like: Glastonbury UK, Wickerman Scotland, Mind Body Spirit London, Semaphore, Blenheim and WOMAD Australia.  And has sung jazz at European & Australian festivals as well as illustrious venues around the world like:  Sydney's Hilton Hotel, Adelaide's Penfold's Winery, Hyatt Regency & Casino, London's Savoy Hotel, The Dorchester Hotel, Royal Festival Hall, 606 Club & the famous 100 Club. 

Before leaving London in 2019, Lizzie had a successful residency at Vinoteca Wine Bar in Bloomberg Arcade, London & released an EP with London rapper Reason & music producer/rapper The Rumour in 2018. She is currently working with Reason on a new project called Rea-Lize (Reason & Lizzie) and is releasing new tracks through 2019.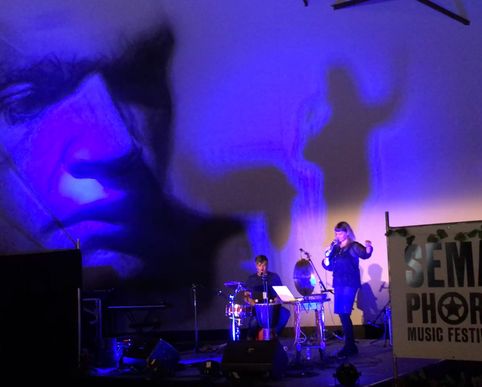 Lizzie's album 'Light' was released in November 2017 by New York electronic label, Teknofonic Recordings & includes collaborations with producers like The RuTan in the UK & Sirins in Australia.

Evolving her producing further, Lizzie has composed music for a new theatre piece called 'Return to the Village' by Marina Barbaro, performed at the Botanic Gardens Adelaide in November 2019.  Listen to the highlights on the youtube clip above, to hear how she melded electronic and classical elements together to create a very unique piece of music. "I never knew how much fun it would be to compose for French horns, cello, marimba, African drums and deep chill bass at the same time!"

"BRADLEY'S UNIQUE, JAZZ INFECTED VOICE IS MOST REMINISCENT OF A CLEARER BILLIE HOLIDAY"  
MusicSA

"LIZZIE IS A MOST ALLURING VOCALIST WITH A SWINGING SOUL THAT BREATHES JAZZ AT EVERY NOTE"  
The Grand Hotel, Adelaide